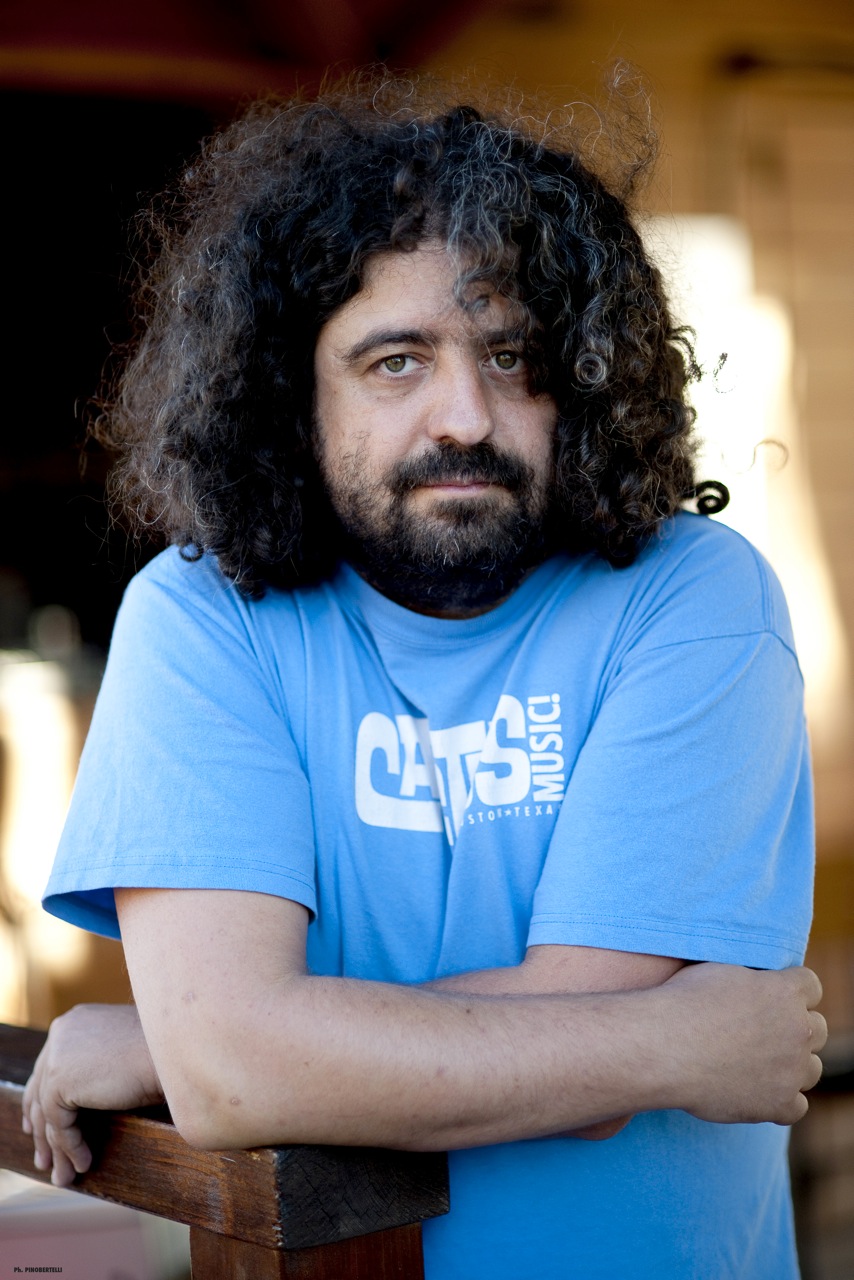 In 2013 I traveled to Austin, Texas to record an album with Joel Guzman, one of the greatest accordionists in the world, who was playing with Paul Simon at the time. I have always connected each of my records to a journey. Vancouver Canada for Le Piscine di Fecchio and Soldati, Santa Fe New Mexico for Chupadero with the Barnetti Bros Band and finally my favorite musical city: Austin.
This album has the sound and flavor of the endless Texas sunsets, of the border air at the US/ Mexico divide. They are my best songs of those years with amazing guests like David Immerglück of Counting Crows, David Grissom, Larry Campbell & Teresa Williams, David Bromberg, Radoslav Lorkovic, Scarlet Rivera, Tommy Mandel and others who will be added when I finish the album.
Twelve songs remained locked in a drawer for eight years. Listening to them now, all the memories of that journey resurface, with Woody not yet two years old and looking at the world with his big blue eyes, full of adventure. And on one of those Texas nights I married Elena on Joe Ely's ranch, under a centuries-old Indian oak tree wrapped in colorful lights. It was JT Van Zandt who married us.
The album will be released in May for my birthday and we will throw a big party.
You are all invited! If you would like to contribute to the realization of my record please make a small donation. All supporters will receive the album digitally in advance along with a special audio/video clip.
Buona vita to everyone!
The making of Zabala: Episode 18 - David Immerglück
David Immerglück needs no introduction. This legendary member of one of the most famous bands in the world - the Counting Crows - plays in "Crossing Muddy Waters" by John Hiatt, one of my all-time favorite records. A dozen years ago, I fell in love with "Avenue C", a record by an English man (from Leicester) in New York: James Maddock, so I decided to go and find him in order to get him to tour in Italy. He was going to play at the Rockwood Music Hall the night I arrived and, at the time, he was living in a Bowery flat. To my great surprise I found at his place the great Immy and I sat on the coach with him strumming the guitar, while the water was boiling for the pasta...